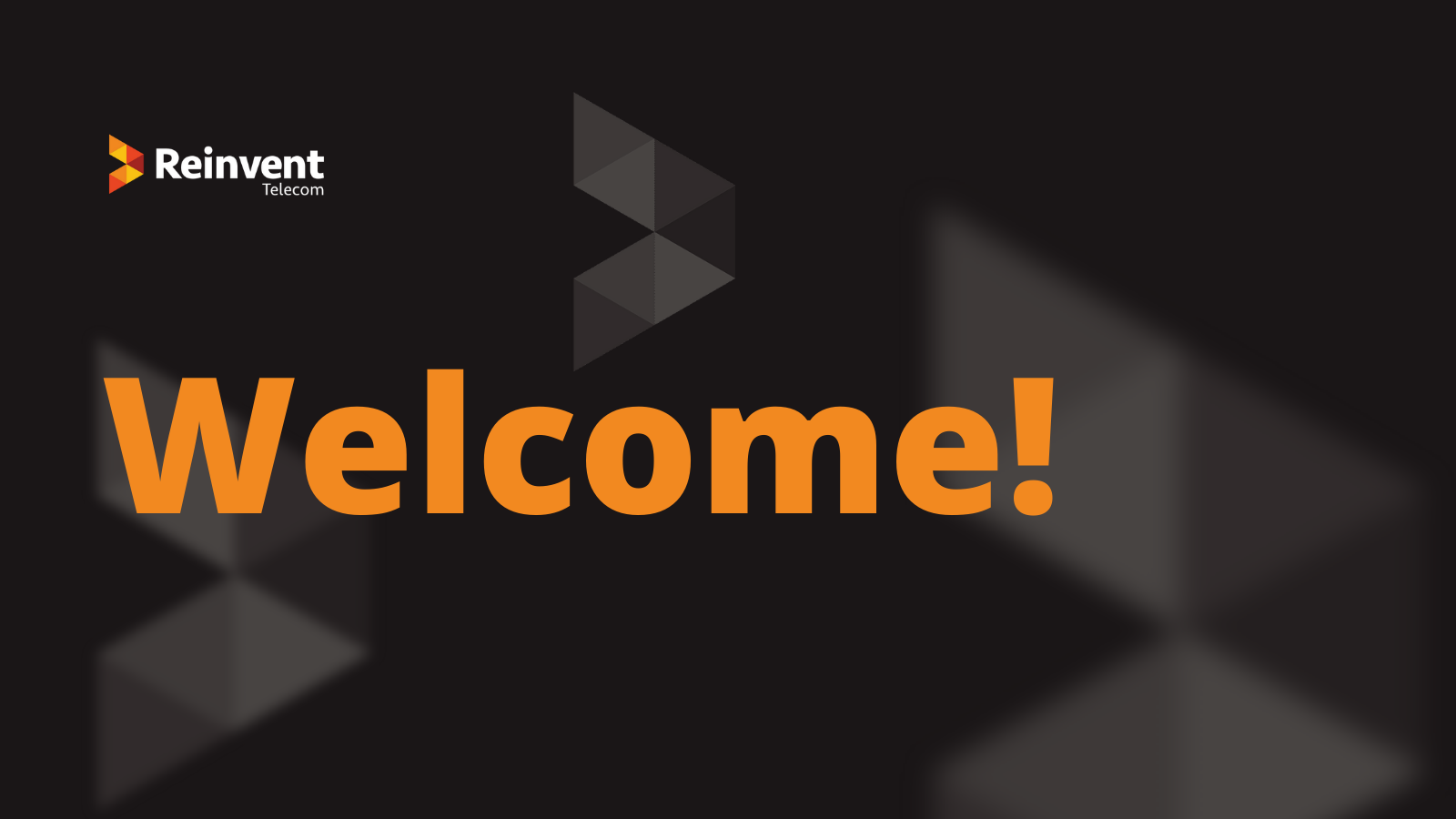 12 Aug

Reinvent Grows Engineering & Partner Success Teams
New Talent Strengthens Technology, Network and Support Services
SCOTTSDALE, ARIZ. – August 12, 2021 – Reinvent Telecom, a provider of private-labeled unified communications, SIP trunking, direct routing for Microsoft Teams and contact center as a service solutions, announced today that it has expanded its team of experienced professionals to support the rapid growth of its white-label reseller partner program. Additions include new talent in partner success, accounting and engineering.
New Reinvent team members include:
Amanda Newkirk, Partner Success Specialist: Newkirk brings years of experience as a Customer Care Specialist and Technical Support Manager to Reinvent. She will support the partner community in planning, launching and selling Reinvent's cloud services. She joins the company from Momentum Telecom.
Kathie Sletton, Billing Analyst: Sletton, a telecom management professional with years of experience in accounting and bill management operations will work directly with Reinvent partners on orders and billing related issues.
Tommy Bigthumb, Accounting Clerk – Accounts Payable: Bigthumb joins the company's accounting division and will be responsible for the management, administration and reconciliation of customer and vendor invoices and payments, along with related accounting duties.
Shabbir Mandviwala, Network Engineer II: Mandviwala, a 25-year veteran of the telecom industry, joins the engineering team to focus on network optimization projects scheduled in 2021 and beyond. He is a Cisco Certified Network Professional (CCNP) and previously worked for telecom leaders AT&T, CenturyLink and others.
In addition to these new additions, Reinvent is pleased to announce a promotion for one of its longtime team members:
John Reynolds, Senior Network Engineer: Reynolds, who has been the company's network engineer for 14 years, has been promoted to Senior Network Engineer for IT and the internal and external networks for Reinvent and its parent company, Saddleback Communications.
"Reinvent is excited to welcome these talented professionals to our growing team," said Ray Napoletano, Vice President of Sales at Reinvent Telecom. "Their combined expertise will further develop the exceptional technology, network and support services we offer and help us to ensure the ongoing success of our partners and customers."
About Reinvent
Reinvent Telecom, a division of Saddleback Communications, empowers its reseller partners to transform their businesses into next-generation cloud-based communications service providers. Reinvent enables its reseller partners to deliver reliable, high-quality Unified Communications as a Service (UCaaS), Conferencing & Collaboration, Contact Center and SIP trunking services. Reinvent's solutions are all built on the proven platform from Metaswitch, a global leader in communications network software technology, and backed by Saddleback Communications, a stable, profitable Incumbent Local Exchange Carrier and a wholly owned enterprise of the Salt River Pima-Maricopa Indian Community (SRPMIC). Reinvent's powerful turnkey solution is managed from quote to cash through its proprietary Reinvent Partner Portal (RPP), enabling its reseller partners to generate revenue quickly and build a successful cloud voice business while keeping full ownership and control of their customers. For more information, visit us at www.reinventtelecom.com or call us at 855.455.7346.
Media Contacts:
Phenecia Padilla
Marketing Assistant
Reinvent Telecom
480.362.7090
ppadilla@reinventtelecom.com
Khali Henderson
Senior Partner
BuzzTheory
480.999.5297
khenderson@buzztheory.com