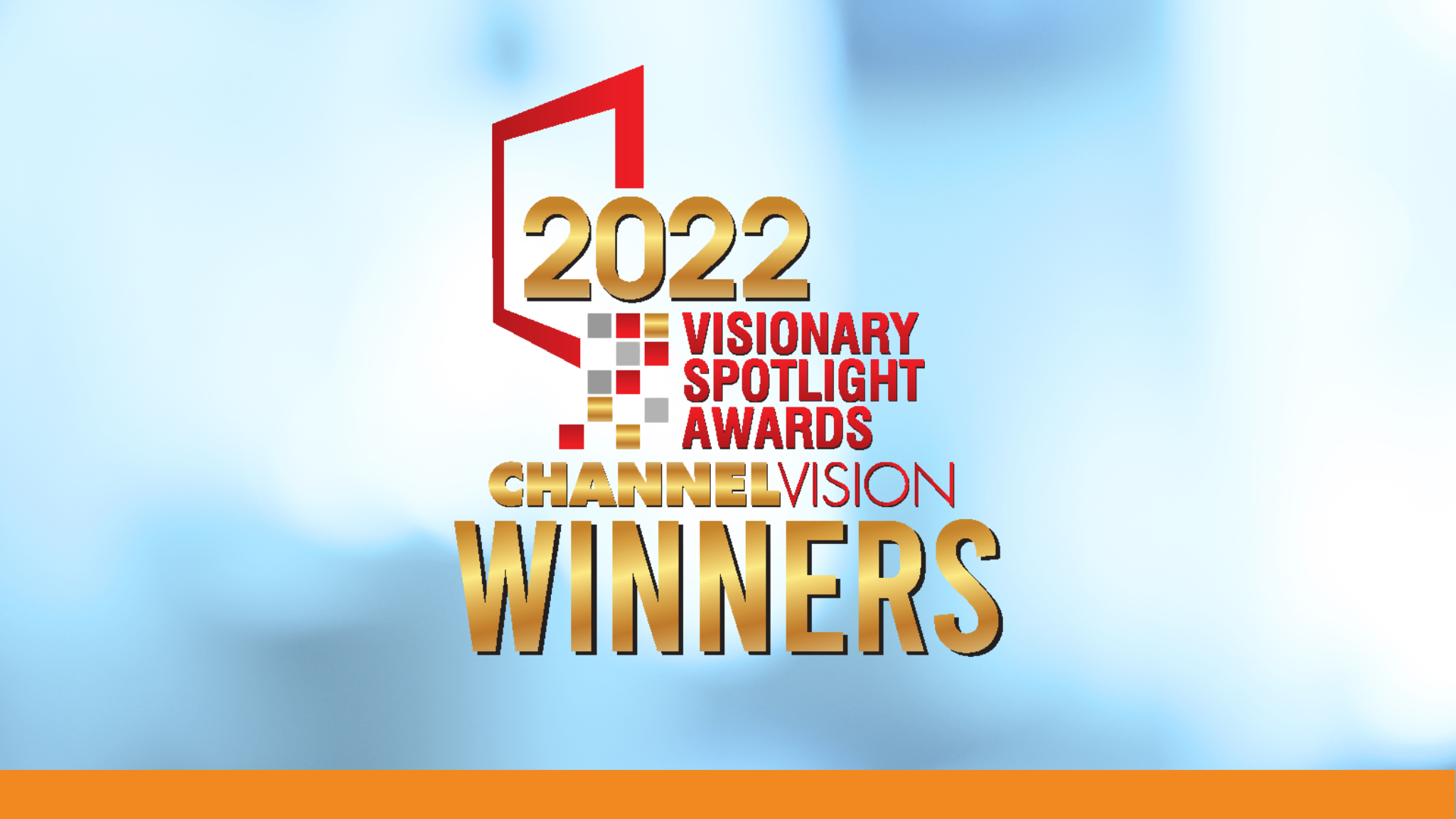 03 Aug

Reinvent Telecom Wins 2022 Visionary Spotlight Award for its White-Label UCaaS Program for Fifth Consecutive Year
ChannelVision Magazine Recognizes Wholesale Cloud Communications Provider for Empowering Partners with Revenue Growth and Customer Ownership
ChannelVision Magazine has recognized Reinvent Telecom, a provider of private-labeled unified communications (UC), SIP trunking, Direct Routing for Microsoft Teams and contact-center-as-a-service solutions (CCaaS), as a winner of a 2022 Visionary Spotlight Awards for Service Provider Enablement for its Over-the-Top (OTT) Applications. 2022 marks the fifth consecutive year that Reinvent has received the award, which recognizesReinvent's ongoing mission to empower reseller partners to become cloud-based communications service providers with total customer ownership.
"The competition this year will be remembered for the applicants' unique approaches to solving issues and creating solutions that answer the call of partners and end-users," said Berge Kaprelian, Publisher of ChannelVision Magazine. "We had a record number of total entries, which made this year's competition tougher than ever. But at the end of the day, the companies named have proven they meet the challenges of today's changing workplace."
The 2022 VSA award recognizes Reinvent for building a private-label platform that empowers MSPs, VARs, resellers and agents to transform their business operations into next-generation, cloud-based communications service providers. Partners use the platform to deliver reliable, high-quality UCaaS, conference and collaboration, contact center, business messaging, SIP trunking and Direct Routing for Microsoft Teams services. This allows them to build high-margin cloud voice businesses while keeping full ownership and control over their customers.
"We're proud to have been recognized with the Visionary Spotlight Award for the fifth year in a row," said David Ansehl, Director of Wholesale Channel for Reinvent Telecom. "Reinvent's white-label services deliver enterprise-class technology, flexibility and full customer ownership for our partners. Through our over-the-top platform and dedicated partner support team, Reinvent helps our partners grow and maintain their customer bases. We're excited to create even more value for our partners in 2022 and beyond."
For more information on Reinvent's private-label cloud communications partner program, visit https://reinventtelecom.com/white-label-cloud-services/ or call or text 888.704.7346.
About the Visionary Spotlight Awards
ChannelVision created the annual Visionary Spotlight Awards to highlight channel and service provider innovation in communications. The awards honor outstanding products, services, and deployments across numerous technology categories. Visionary Spotlight Award winners exemplify this goal, showcasing the communications industry's overall innovation, capacity for future-thinking execution, creativity and feature set differentiation, and offering channel partners a cornucopia of opportunities to boost their roles as trusted providers. For more information about the Visionary Spotlight Awards program, click here or contact Berge Kaprelian at berge@bekabusinessmedia.com.
About Reinvent Telecom 
Reinvent Telecom, a division of Saddleback Communications, operates a private-label communications platform that empowers its wholesale partners to transform their businesses into next-generation cloud-based communications service providers. Reinvent enables its wholesale partners to deliver reliable, high-quality Unified Communications as a Service (UCaaS), Conferencing & Collaboration, Contact Center as a Service (CCaaS) and SIP trunking services. Reinvent's solutions are all built on the proven platform from Metaswitch, a global leader in communications network software technology, and backed by Saddleback Communications, a stable, profitable Incumbent Local Exchange Carrier and a wholly-owned enterprise of the Salt River Pima-Maricopa Indian Community (SRPMIC). Reinvent's powerful turnkey solution is managed from quote to compensation through its proprietary Reinvent Partner Portal (RPP), enabling its wholesale partners to generate revenue quickly and build a successful cloud voice business while keeping full ownership and control of their customers. For more information, visit us at www.reinventtelecom.com or call 855.455.7346.
###
Media Contact
Jewelee Burnett
Marketing Manager
Reinvent Telecom
615.813.7700
jburnett@reinventtelecom.com