23 Apr

Reinvent Wins 2019 Channel Partners Choice Award

Partner-driven Award Recognizes White-Label Partner Program Excellence

SCOTTSDALE, ARIZONA – April 23, 2019 – Reinvent Telecom, a provider of private-labeled unified communications and contact center as a service solutions, has been selected as a winner of the 2019 Channel Partners Choice Awards from Channel Partners magazine. The award is 100 percent driven by feedback from channel partners.Reinvent was nominated by ComDirect, a leading telecommunications provider serving businesses in Southern California for more than 35 years.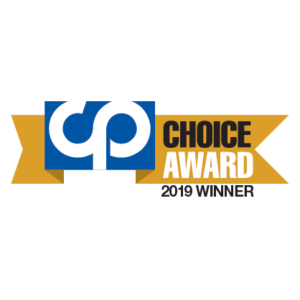 "Reinvent offers a bullet-proof carrier-grade communications platform as a service," said Larry Stern, president of ComDirect. "Reinvent backs up its network with a commitment to service that's immediate, not when they get around to it. Their sense of urgency is not shared by other providers. … Reinvent also is backed by an ILEC, has no debt and no plans to sell, which is a rarity in a UCaaS community that's consolidating rapidly. We know they will be there for us tomorrow."
Reinvent's white-label solution enables its reseller partners to deliver reliable, high-quality unified communications as a service (UCaaS), conferencing and collaboration, contact center and SIP trunking services – all managed from quote to compensation through the Reinvent Partner Portal.
"It's an honor to be nominated by ComDirect and recognized by Channel Partners for having an excellent channel program," said David Ansehl, director of wholesale channel for Reinvent. "We're committed to making it as easy as possible for partners and their customers to work with us and leverage our technology to achieve better business outcomes. Winning this award tells us we're delivering on that promise, and it's very gratifying for all of us at Reinvent."
Reinvent was honored during an award ceremony at the Channel Partners Conference & Expo, April 9-12, 2019, at Mandalay Bay in Las Vegas.
About Channel Partners
For more than two decades, Channel Partners has been the leader in providing news and analysis to indirect sales channels serving the business technology industry. It is the unrivaled resource for resellers, aggregators, agents, brokers, VARs, systems integrators, interconnects and dealers that provide network-based communications and computing services, associated CPE and applications as well as managed and professional services. An Inform brand, Channel Partners is the official media of the Channel Partners Conference & Expo and Channel Partners Evolution.
About Reinvent Telecom
Reinvent Telecom, a division of Saddleback Communications, operates a private-label communications platform that empowers its wholesale partners to transform their businesses into next-generation cloud-based communications service providers. Reinvent enables its wholesale partners to deliver reliable, high-quality Unified Communications as a Service (UCaaS), Conferencing & Collaboration, Contact Center as a Service (CCaaS) and SIP trunking services. Reinvent's solutions are all built on the proven platform from Metaswitch, a global leader in communications network software technology, and backed by Saddleback Communications, a stable, profitable Incumbent Local Exchange Carrier and a wholly owned enterprise of the Salt River Pima-Maricopa Indian Community (SRP-MIC). Reinvent's powerful turnkey solution is managed from quote to compensation through its proprietary Reinvent Partner Portal (RPP), enabling its wholesale partners to generate revenue quickly and build a successful cloud voice business while keeping full ownership and control of their customers. For more information, visit us www.reinventtelecom.com or call 855.455.7346.
Media Contact:
Phenecia Padilla
Marketing Assistant
Saddleback Communications
480.362.7090
ppadilla@saddlebackcomm.com
Khali Henderson
Senior Partner
BuzzTheory Strategies
Office: 480.999.5297
khenderson@buzztheorystrategies.com